Curriculum Vitae
---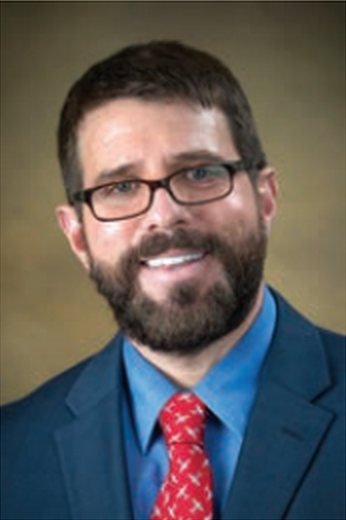 Michael Eisen, MD, MS, ATC
Dr. Michael Eisen, who's practiced medicine across the country, has decided to make the Rio Grande Valley his home. As a doctor concentrating his efforts in sports medicine, Dr. Eisen knows all about the safety of long-distance running. Through speaking engagements and his practice for Harlingen Physician Network he is ready to help guide runners through the South Padre Island Marathon! In his free time, Dr. Eisen enjoys hiking and kayaking.
Education:
1996, B.S., Troy University, Troy, AL.
1998, M.S., Louisiana State University, Baton Rouge, LA.
2000, University of South Florida, Tampa, FL.
2010, M.D., St. George's University, Grenada
Postdoctoral Training:
2013, Residency, Family Practice, Overlook Medical Center, Summit, NJ.
2014, Fellowship, Sports Medicine, Atlantic Health Sports, Morristown Medical Center, Morristown, NJ.
Employment:
12-2014- Present, Medical Doctor for Harlingen Physician Network, Harlingen, Texas
1998, Athletic Trainer, Tampa Bay Devil Rays, St. Petersburg, FL.
1999-2000, Athletic Trainer, Health South Rehabilitation, Tampa, FL.
2001-2004, Athletic Trainer, Kessler Rehabilitation, Lakeland, FL.
Licensure and Certification:
1997, NATA-BOC, Certificate No. 089702496
2012, ACLS
2013, Diplomate, American Board of Family Medicine, Certificate No. 1013258219
2013, New Jersey State Licensure, License No. 25MA09282700
Professional Societies:
National Athletic Trainer's Association American Academy of Family Physicians American Medical Association
American College of Sports Medicine
American Medical Society for Sports Medicine
Research Activities and Publications:
2013, Society for Clinical Vascular Surgeons, poster presentation "Complications related to inferior vena cava filter placement-case series"
2014, American Medical Society for Sports Medicine, poster presentation "Atraumatic hip pain-a case presentation with a blooming differential"
2014, "The effect of a structured exercise program on self-confidence & functional movement in children" (pending)
Priligy è un farmaco che aiuta gli uomini ad aumentare il tempo necessario per l'eiaculazione. Si tratta di un trattamento per l'eiaculazione precoce e contribuisce a migliorare il tempo di eiaculazione fino al 50%. Comprare il farmaco generico Priligy https://forte-farmacia.com/priligy-senza-ricetta da 30 mg o da 60 mg è oggi possibile farlo in modo veloce, senza ricetta ed on line.
Presentations:
2009, Surgery Grand Rounds "Round table on triple-negative breast cancer"
2010, Family Practice Grand Rounds "Evidenced based approach to syncope: should we admit?"
2010, Neurology Grand Rounds "Case of an unknown brain mass"
2011, Family Practice Grand Rounds "Testosterone treatment of male hypogonadism:
distilling the controversy once and for all"
2012, Family Practice Grand Rounds "USPSTF's recommendation statement elicits a cremasteric response from the medical community"
2013, Atlantic Sports Health "The pre-participation athletic evaluation"
2013, Atlantic Sports Health "An evidenced based + systematic approach to examination of the shoulder joint"
2014, Atlantic Sports Health "Arthrocentesis: a guide for the primary care physician"
2014, Atlantic Sports Health "Wrestling medicine: common and unique facets to man's earliest of sport"
2014, Atlantic Sports Health "Sideline medicine: the game within the game"
Experience:
Outpatient: orthopedic rehabilitation of athletes & weekend warriors
Collegiate: Division I & III including National Championship with LSU Baseball!
Professional: Tampa Bay Rays & New York Jets
Endurance: triathlons, marathons including the New York City Marathon
Current affiliations: Pope John's High School, Seton Hall University, College of St. Elizabeth's, & New York Jets
Volunteer & Awards:
1991-1996 & 2014, Special Olympics
2004, Worked with U.S. cardiologists extending healthcare in Belize
2013, Research Award, Overlook Family Medicine!
Hobbies:
Shopping with my wife Attempting mastery of banjo Reacquainting self with Spanish
Outdoors in various forms: hiking, kayaking